Professional Learning for Teachers of Mathematics
Focus on: Students who are Multilingual (English Learners)
---
"I've taken so much professional development that's just so generalized, and I like things that I can bring right in and then adapt for other lessons, which we've seen a lot in this class, which is great."
—Course participant talking about course content
"I've had a lot of trainings over the years. And I feel like I've heard a lot of it, I've seen a lot of it, but I really appreciate how other teachers implement [mathematics instruction with students who are multilingual]. And for me that's the most powerful thing. . . to get that fresh look at things and to see it through someone else's eyes, and how they implement it, and what is useful for them in their classrooms. Because then I can turn around and try something like that in my classroom."
—Course participant talking about the value of course participation
Why is the VAM project important?
Many U.S. educators struggle to engage students who are multilingual in rigorous mathematics while facilitating their English language development and mathematical communication
Current mathematics standards place a premium on communication and academic language, and have challenging literacy demands
Recommendations for educator preparation do not consistently specify the strategies educators can use to teach students who are multilingual
Impacts to date
Over 150 middle grades mathematics teachers, mathematics coaches, and English learner specialists participated in the full VAM professional learning course
In a small-scale cluster randomized controlled trial involving more than 100 educators, the full VAM course was shown to significantly improve the following:

Educators' skills in analyzing and understanding student thinking
Educators' sense of self-efficacy about teaching students who are multilingual and using diagrams to support students' learning
What does the full course include?
Comprehesive, sustained 60-hour professional learning experience starting with a 4-day summer instititute and continuing with 8 two-week online sessions and 2 additional in-person workshops
Actively facilitated using evidence-based materials developed collaboratively with educators and specialists
Online sessions include both asynchronous activities and synchronous video meetings
Designed to improve skills and experience implementing both visual representations and language strategies, including by embedding work in classroom activities and by focusing on a specific student over time

Who participated in the full course the 3 prior years it was offered?
Grades 6-8 educators with mathematics responsibility for students who are multilingual, including mathematics teachers, mathematics coaches, and ELL teachers
Educators wanting to improve mathematics learning & teaching for students who are multilingual
Project Leads
Pam Buffington
Buffington is a research and development leader who has directed multiple teacher professional development initiatives. She is an expert in technology integration in education with extensive work in the areas of mathematics, science, and computer science, all areas in which she has designed and implemented online and face-to-face professional learning materials. As Director of Rural Science, Technology, Engineering, and Mathematics (STEM) Initiatives at EDC, she leads researchers, instructional designers, and professional developers in investigating and implementing strategies to improve students' learning outcomes, including underserved educators and students in rural areas.
Buffington has experience working with educators in the Northeast and across the country. In addition to her work co-leading this Visual Access to Mathematics project, she is the Co-Principal Investigator of the Integrate-to-Innovatve (i2i) NSF CS4All project to plan and undertake activities with rural school partners to establish a strong Research Practice Partnership to support the integration of Computer Science into rural K-8 schools. Buffington is also the Partnership Lead for the Student Success in Mathematics Partnership in the Appalachia Regional Educational Laboratory (REL AP) and Facilitator of Rural Research in the Northeast and Islands Regional Educational Laboratory (REL Northeast and Islands), funded by the U.S. Department of Education Institute of Education Sciences. She is a co-lead of the NSF-funded Research and Practice Collaboratory, an initiative focused on equity-oriented STEM education improvement.
Buffington has experience working in with state and school leaders on education policy issues an in schools as a mathematics, physics, and computer science teacher, and as a technology coordinator. Buffington received a BS in secondary education and mathematics with a minor in physics from University of Maine at Farmington, an MA in curriculum and instruction from Lesley College, and a PhD in education (integrating multicultural education, technology, and educational practice) from the Union Institute. More information about Buffington.
---
Johannah Nikula
Johannah helps teachers make important mathematical learning experiences available and accessible to all learners. She works with mathematics teachers with a focus on supporting students from diverse backgrounds, particularly considering the needs and strengths that students with varying levels of English proficiency bring to the classroom. She has led professional development workshops for several hundred teachers in Massachusetts and around the United States. Her work involves strong collaboration with teachers and other school- and district-based practitioners.
In addition to co-leading this Visual Access to Mathematics project, she also leads the IES-funded Analyzing Diagrams: Supports for English Learners project that is developing and studying mathematics lessons with built-in supports for learners who are multilingual. She was a key contributor to the NSF-funded Implementing the Mathematical Practice Standards and is co-author of Mathematical Thinking and Communication: Access for English Learners and numerous other books and articles. Nikula received a BA in psychology with a minor in mathematics from Middlebury College and an EdM from Harvard University Graduate School of Education with a focus on Technology in Education. More information about Johannah.
---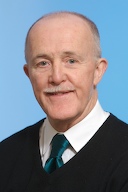 Mark Driscoll
Mark is a nationally recognized leader in mathematics education and recipient of the 2010 Ross Taylor/Glenn Gilbert National Leadership Award from the National Council of Supervisors of Mathematics. His work has focused on building mathematics teacher's capacity to enhance students' learning, in particular in the areas or algebraic and geometric thinking. He has recently retired, but for decade before his retirement his work centered on supporting mathematics teachers with students who are English learners in their classes.
He and his team have worked with several hundred teachers and teacher leaders across the United States. He is the author and coauthor of numerous publications on teacher professional development, including: Mathematical Thinking: Supports for English Language Learners, Fostering Algebraic Thinking, Fostering Geometric Thinking, and accompanying toolkits, all published by Heinemann. Before joining EDC, Driscoll helped start and taught at an alternative high school in St. Louis, Missouri, Logos School. Driscoll received his BA from Boston College and his MA and PhD in mathematics from Washington University in St. Louis, with a specialization in differential geometry.
Project Lead Publications & Articles
The Visual Access to Mathematics (VAM) developers and facilitators have decades of experience designing and leading educator professional development related to mathematics teaching and learning that includes support for students who are multilingual. They draw on that experience while also collaborating with current district-based educators and coaches to design and lead the course and related resources.
Below is a sampling of the books, professional development programs, articles, and blog posts from VAM staff.
Published Books and Programs by Project Leads
Mathematical Thinking and Communication: Access for English Learners

(2016). This book by project staff Mark Driscoll, Johannah Nikula, and Jill Neumayer DePiper is available through Heinemann, Inc. and it is used as a reference throughout the Visual Access to Mathematics course.

Mathematics Lesson Study in Practice

(2010). Project lead Nikula is a co-author of a published teacher professional book and a PD program, both focused on supporting lesson study in mathematics.

Fostering Geometric Thinking

(2007–2008) and

Fostering Algebraic Thinking

(1999, 2001). These popular teacher professional books and professional development programs were written and created by Mark Driscoll, Johannah Nikula, and others at EDC.
Example Articles, Book Chapters, and Blog Posts by VAM Staff
Supporting students who are multilingual:
DePiper, J.N., Louie, J.L., Nikula, J., Buffington, P., & Tierney-Fife, P. (2021). Promoting teacher self-efficacy for supporting English learners in mathematics: Effects of the

Visual Access to Mathematics

professional development.

ZDM Mathematics Education, 53

(2), 489–502. This is a journal article by the VAM team.
Supporting Students Who Are Emergent Multilingual in Mathematics Class (2019). This is a blog post by Johannah Nikula.

Making Mathematical Thinking Visible

(2019). Nikula and Driscoll are authors on this article in

Educational Leadership Journal, 77

(40), 77–81.

Supporting English Learners—Lesson from Research

(2014). Johannah Nikula is lead author on this article for teachers in NCTM

Mathematics Teaching in the Middle School, 20

(1), 30–37.

Multimodal communication: Promoting and revealing students' mathematical thinking

(2014). Mark Driscoll is a co-author for this chapter in

Annual Perspectives in Mathematics Education (APME) 2014: Using Research to Improve Instruction.

Reston, VA: National Council of Teachers of Mathematics.

Knowledge for teaching English language learners mathematics

(2012). Mark Driscoll is the lead author of this chapter in S. Celedon-Pattichis and N. Ramirez (Eds)

Beyond good teaching: Advancing mathematics education for ELLs.

Reston, VA: National Council of Teachers of Mathematics.
Best practices in professional learning:
Nikula, J., Buffington, P., Neumayer DePiper, J., Louie, J., & Tierney-Fife, P. (2021). Connecting Professional Learning to the Classroom and Our Students.

Educational Leadership, 78

(5).
Partnership-Based Approaches in Rural Education Research (2016). Pam Buffington is co-author of this chapter in

Rural Education Research: State of the Science and Emerging Directions

.
Enhancing Use of Learning Sciences Research in Planning for and Supporting Educational Change: Leveraging and Building Social Networks (2016). Pam Buffington is co-author of this article in

Journal of Educational Change, 17

(2), 251–278.

Developing teachers' knowledge of a transformations-based approach to geometric similarity

(2013). Driscoll and Nikula are co-authors of this article in

Mathematics Teacher Educator, 2

(1), 74–85.

Transforming middle school geometry: Designing professional development materials that support the teaching and learning of similarity

(2010). Driscoll is a co-author of this article in

Middle Grades Research Journal, 5

(4), 199–211.

A Framework for the Strategic Use of Classroom Artifacts in Mathematics Professional Development

(2006). Nikula is lead author of this article in

NCSM Journal of Mathematics Education Leadership, 9

(1), 57–64.
Other topics:
What's MP8, "Repeated reasoning," in algebra?

(2017). Nikula is a co-author on this article in the NCTM journal

Mathematics Teacher

.

Improving mathematical problem solving in grades 4 through 8: A practice guide (NCEE 2012-4055)

(2012). Driscoll is a co-author on this practice guide developed by the National Center for Education Evaluation and Regional Assistance, Institute of Education Sciences, U.S. Department of Education.

Secondary School Students' Proportional Reasoning and Learning and Teaching Algebra in Secondary School Classrooms

(2010). Nikula and Driscoll are the authors of these two chapters in Lobato, J. & Lester, F.K. Eds.

Teaching and Learning Mathematics: Translating Research for Secondary Teachers.

NCTM. Reston, VA.